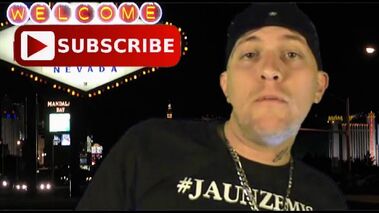 Ryan Jaunzemis is a major villain in season 136, and a recurring villain in following seasons.
Ryan Jaunzemis began life as a simple man doing soap tricks, picking up some cuties, and recording videos such as, Justin takes a shit on the floor at Ralphs. One day the Illuminati found little Ryan doing some super sick grinds, down at the park. The leader of the Illuminati
Johnny Test
was impressed by Ryan's power to easily pick up honeys and to soap. Johnny took Ryan under his wing and trained him from the ground up as a super solider for the Illuminati. Ryan quickly rose of the ladder and became the leader of his own recon team.
In season 136 Johnny sends Ryan to find and retrieve Mr Tinfoil, so they harness the powers of his formula. Ryan completes his goal, but ends up being raped by Tinfoil. This event caused Ryan to give Tinfoil super AIDS, which made Mr Tinfoil more powerful. This caused Ryan to fall into a deep depression, and he just sat in a room and jerked off using his soap shoes.
Ryan eventually recovered and went on another mission. The mission was to mind control Shrek, and the mission was a successes. Shrek eventually broke out of there control, and Ryan was raped by Shrek.
After this event Johnny Test was pissed, and forced Ryan to have intercourse with him. This left Ryan dead inside and he left the Illuminati to work at as a male prostitute. Although he eventually came back to the Illuminati.
Ryan has many skills that are usefull in life. He is a master pick-up artist, being able to get all the hunks and honeys. Ryan is also a master soaper.