Riceman is villain from seasons 61 to 68 of TWD. Riceman begins the series as a low level prankster, and like must pranksters, Riceman was very but-hurt about his pranks. Riceman then joins The Sneaky Pranksters, and becomes a key member, due to the fact that Riceman can use his copyright claim powers to cover up the prankster's crimes. In season 64, Riceman is caught giving
Joey Salads
a blowjob, in the bathroom of an Olive Garden, revealing the two seemingly straight men, as homosexuals. In season 68 Riceman hung himself in his home, while trying to prank his mom.
Shrek
was the only person at his funeral, due to the fact that Ricman, gave Shrek an amazing handy, many years ago.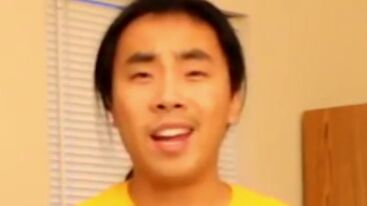 Ad blocker interference detected!
Wikia is a free-to-use site that makes money from advertising. We have a modified experience for viewers using ad blockers

Wikia is not accessible if you've made further modifications. Remove the custom ad blocker rule(s) and the page will load as expected.